Parasara Maharishi Temple and Parashar Lake in Himachal Pradesh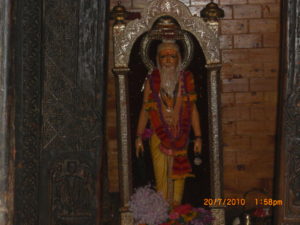 Parashara is a Rigvedic Maharishi and author of many ancient Indian texts such as Parashara Smriti and Parashara Samhita. Parashara was the grandson of Vasishtha, the son of Shakti-muni, and the father of Vyasa.
Parashara Muni was raised by his grandfather, Vasishtha, because he lost his father at an early age. His father, Shakti-muni, was on a journey and came across an angry Rakshasa (demon) who had once been a king but was turned into a demon feeding on human flesh as a curse from Vishwamitra. The demon devoured Parashara's father.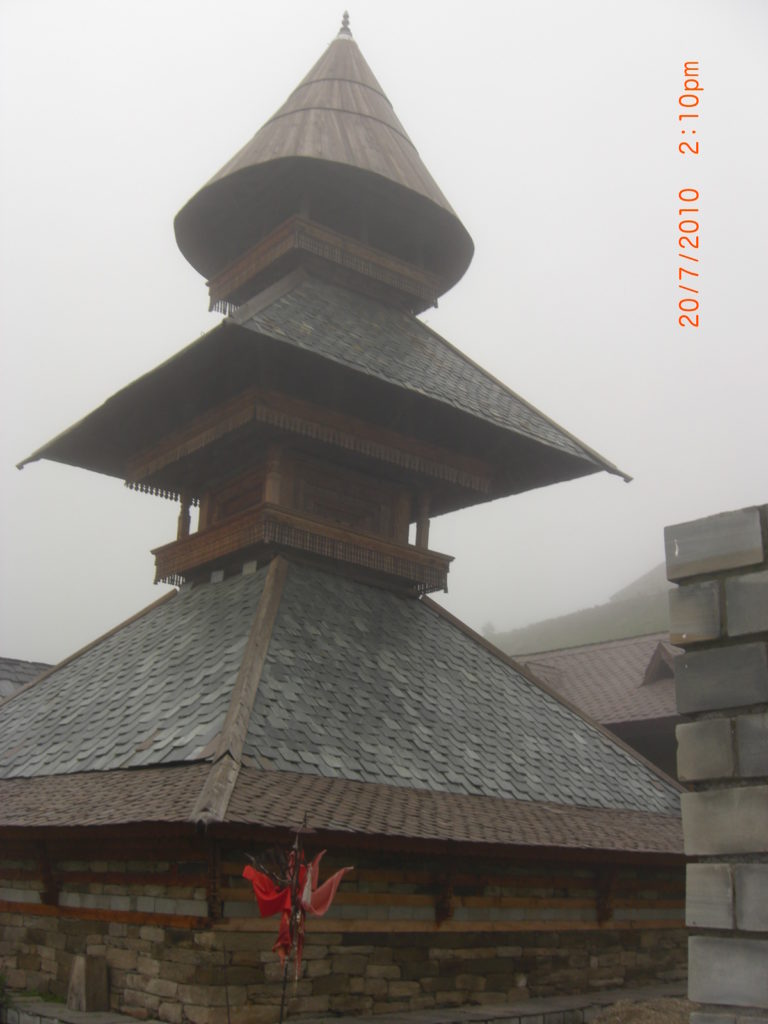 In the Visnu Purana, Parashara speaks about his anger from this: "I had heard that my father had been devoured by a Rakshasa employed by Vishwamitra: violent anger seized me, and I commenced a sacrifice for the destruction of the Rakshasas: hundreds of them were reduced to ashes by the rite, when, as they were about to be entirely exterminated, my grandfather Vasishtha said to me: Enough, my child; let thy wrath be appeased: the Rakshasas are not culpable: thy father's death was the work of destiny. Anger is the passion of fools; it becometh not a wise man. By whom, it may be asked, is any one killed? Every man reaps the consequences of his own acts. Anger, my son, is the destruction of all that man obtains by arduous exertions, of fame, and of devout austerities; and prevents the attainment of heaven or of emancipation. The chief sages always shun wrath: be not subject to its influence, my child. Let no more of these unoffending spirits of darkness be consumed. Mercy is the might of the righteous."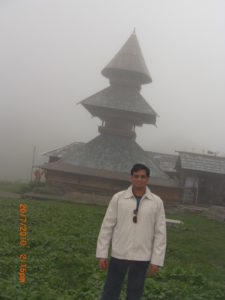 Sage Parashara, on one of his travels across the country, halted for the night in a little hamlet on the banks of the river Ganga. He was put up in the house of the village chief. When dawn broke, the chief asked his daughter, Satyavati, to ferry the sage to his next destination. When in the ferry, Parashara was offended by the stench of raw fish. According to legend, the Ganga has no fish within her waters. He asked Satyavati as to from where the foul stench was emanating. Satyavati was a fisherman's daughter, and pursued the same occupation. It was from her the stench emanated. Realising this, Parashara gave her the epithet "Matsyagandha", meaning "one with the smell of fish". Satyavati was thoroughly ashamed. Parashara felt sorry for his cruelty, and instantly granted her the boon, that the finest fragrance may emit from her person.
Parashara grew attached to Satyavati, and desired to perform coitus with her. But Satyavati was terrified of him and gave an excuse that there were many people present on either sides of Ganga. So Parashara Muni, with his mystic power , created a dense sheet of mist around the boat. He then took her to an island on Ganga and in due course, they had a son, by name Vyasa. But Parashara's wandering ascetic life did not suit Satyavati, and the couple separated. While parting, Parasara granted Satyavati another boon; that she may have her lost virginity back. Satyavati returned to her father after this, and in due course, married Shantanu.
The three storied pagoda type temple is very traditional type with wood carving structures around it. There is a statue of great saint or saga Parashar (Muni Parashar).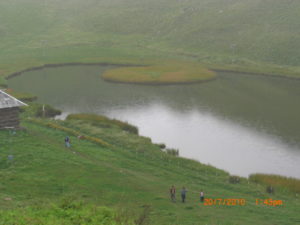 Parashar Lake
This lake is located at a distance of 50 KM from Bajaura. It is almost same distance from Mandi side also. If you are coming from Manali side towards Shimla then after Kullu and Bhuntar airport you will reach a small town Bajaura. You need not travel upto Mandi to visit Parasara Lake if you are returning from Manali side. This place is at a distance of 10 KM from Bhuntar airport. From Bajaura a right side road goes to Parashar Lake. From this point the road is narrow but well maintained. The road passes through hills with big pine trees on both sides. Snow capped mountains of Manali will be visible throughout if weather is clear.
After traveling 4 KM for Parashar lake in narrow road from Binjora junction (On main Manali – Shimla road), the road will pass through village Ropa (4 KM), Rahala (9 KM), Kandi (16 KM) and Teheri (21 KM).
After 26 KM from Binjora on this road you will meet one Y junction. The straight road will take you to Mandi and left side road will take you to Parashar Lake.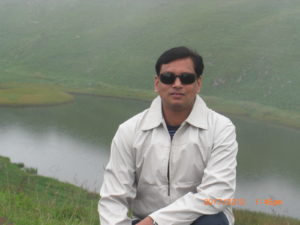 From this junction Mandi is 25 KM and Parashar Lake (left side road) is 23 KM. On your return journey you can use this Mandi road from here if you want to travel towards Mandi, Sundarnagar, Bilaspur Shimla etc. Or you can return to Bajaura side and travel towards Kullu, Manali.
After Y junction it is climb upto the Lake. As the lake is surrounded by small hillocks you need to walk 500 meters to reach the top and can have the first glimpse of the Lake and the temple.
You can go around the lake and do a parikrama (walking around). There is a wire fence throughout the lake.
During June 2nd week a three day festival is organized here.